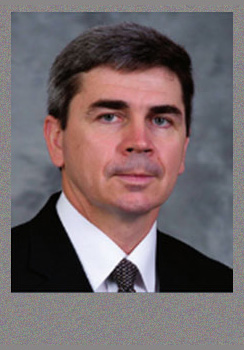 Born May 12, 1967 in Nebit-Dag, Turkmenistan, Mikhail Avramenko worshiped in an Evangelical Christian Baptist church since childhood along with his parents.
At the age of sixteen he was baptized and three years later married Liliana Semeryuk. They moved to Dushanbe, Tajikistan, where both enjoyed the children's ministry. Their work included visiting orphanages and juvenile prison facilities. Mikhail was appointed deacon in 1990. He was instrumental in the development of the church's charity mission, where he visited neighboring churches and small groups interested in the gospel.
In 1994 the Avramenko family immigrated to West Sacramento, a very small community in California. Mikhail and his wife Liliana made many friendships. They joined the Bryte church which offered quality mentors, and both began to serve in the children and adolescents ministries.
In 1999 Mikhail was chosen to be a pastor where his main responsibilities included preaching the word of God, assisting the senior pastor, managing the ministry of the centennials, and developing pastoral counseling.
For the past ten years, Mikhail has continued his spiritual education by taking classes in Christian Seminaries. Mikhail holds a firm opinion that spiritual growth and education are essential parts of all ministries as they help to develop discipline for every individual and especially for spiritual leaders.
Mikhail and Liliana have three beautiful daughters: Viktoria, Kristina, Oksana.